This winter Bob Kulp, owner of Kulp's of Stratford, a roofing company in central Wisconsin, is thinking about doing something he's never done in 28 years: closing his company down for three months. In central Wisconsin, the average low temperature for the month of January is 1 F; the average high is 20 F. Last year, the winter was bad. Temperatures rarely rose and snow fell regularly. But for crews,"wind is the bigger beast," Kulp says.
Sales appointments were almost impossible even though panicked calls from homeowners about massive ice dams were regular. The constant presence of snow made re-roofing jobs, the company's bread-and-butter, impossible. So Kulp sent a questionnaire to his 22 employees to find out how they felt about "mothballing" the company for December, January, and February.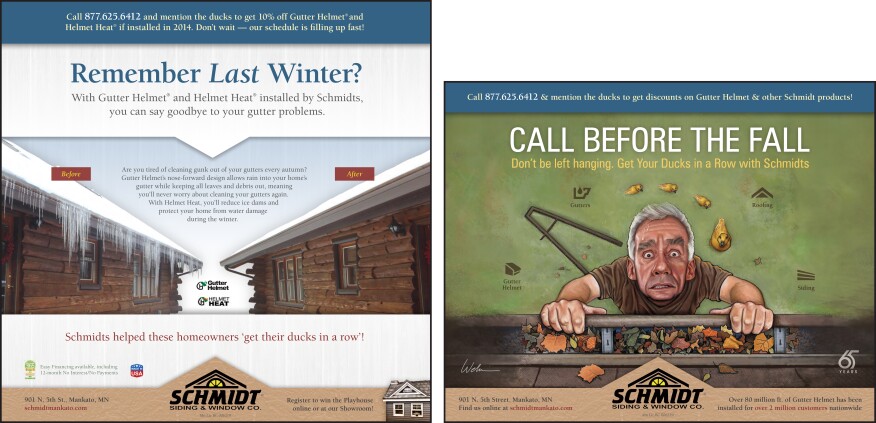 Winter Installation Experts
In cold places, winter weather is a big management challenge. For instance, up until 2009 Chris Dunn, president of Integrity Roofing/Renewal by Andersen of Alaska, shut down production for the quarter. Not only is there the cold, snow, wind and rain of Alaska to deal with, there's also a light issue. Whole days pass without the sun appearing. "That's a huge challenge," Dunn says. So is getting to and from jobs. But the unwieldy backlog, which resulted, compelled Dunn to figure out how to install during the winter months. He developed a plan that includes:
• Dividing installation crews into inside guys and outside guys to avoid tracking snow or moisture into the house.
• Investing in lights in order to illuminate the workspace. In addition, Integrity/RBA installers are required to wear headlamps.
• Transporting sealants and insulation foams to the jobsite in a special container. The storage prevents products from being compromised by temperature fluctuations.
Manage for Weather
Not every northern state can match Alaska for weather challenges, but companies elsewhere, with long experience managing for weather, offer various suggestions for dealing with it:
• Make safety the first consideration. "If it's not safe to send guys out there we don't do it," says Jim Lett, owner of A.B.E. Doors & Windows, in Allentown, Pa. Jobsite conditions, mobility, and maneuverability are all factors. A lot of snow on the ground might make it dangerous for installers to use ladders. After heavy snows, the company calls homeowners with jobs scheduled and asks for a description of the site situation. "A lot of times they say let's let it go for a few weeks and see what happens," Lett says. If A.B.E. sends an installer out and conditions are unsafe, the company quickly pulls the employee off the job.
• Let production decide. When to shut down a job or call off work for a day is a decision that some companies leave to production managers and crews. "You don't work on the bitterly cold days," says Dale Brenke, president of Schmidt Siding
in Mankato, Minn.
•
Think customer convenience.
When crews from
Builders & Remodelers
, in Minneapolis are re-framing windows in the winter, they're instructed to close off the rooms where they're working so that all of the heat in the house doesn't escape, says company president Ken Bressler.
• Plan for sufficient time.
"An efficient job in July can be a very inefficient job in January," Kulp says. Meaning it can take twice as much time. Kulp's of Stratford will start on a re-roof only if the company sees a three or four day window of fair weather.
•
Diversify and cross-train.
A.B.E. Doors & Windows sells only windows and doors, but garage doors make up a third of the company's volume. This past winter saw an unusual amount of snow in the Lehigh Valley, which sometimes prevented crews from being able to install windows. When that happened they sometimes installed garage doors instead. Garage doors can be installed at any time of year, in any weather.
Winter Specials
Winter weather may slow things down but it also presents opportunities. So many calls about ice damming problems came in that Kulp's of Stratford invested $5,000 in a steamer. "You'd have ice dams of 16- or 18-inches on some of these buildings," Kulp says. "The only way to remove them was to steam them off." The machine paid for itself in a week and a half, he says.
Just recently Schmidt Siding sent out a postcard mailing to past customers of its Gutter Helmet product—there are more than 10,000—informing them of Helmet Heat, a heating cable product that installs in gutters, downspouts, and on the Gutter Helmet gutter cover product itself.
Meanwhile some owners actually look forward to the season. "I go to Florida," Lett says.