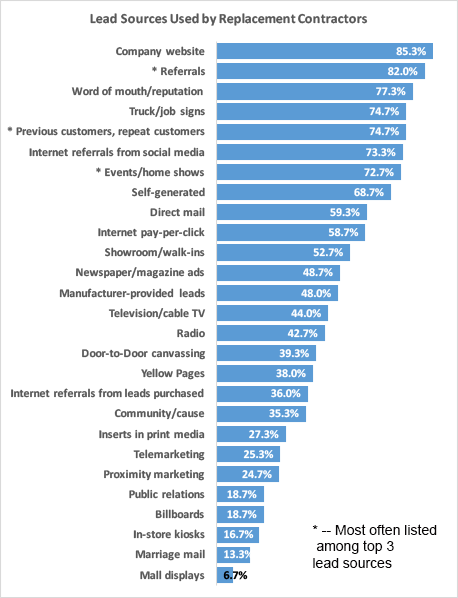 The 150 replacement contractors in this year's soon-to-be-released Remodeling 550took in $2.38 billion worth of revenue last year and expect to see that total increase by 27.2% this year. That's more than five times the growth rate that full-service remodelers on the list are forecasting. How do they get all that business? This chart gives a clue.
We asked replacement contractors to list which of 27 popular marketing techniques that they used. Of those, the company's website led the list, followed by referrals, word-of-mouth advertising, signs on trucks and at job sites, and repeat customers. Also note that Internet referrals from social media--a source disliked by many full-service remodelers--finished sixth.
We also asked that same group to tell us which lead sources were among their three best. Referrals, previous/repeat customers, and events/home shows proved most popular.